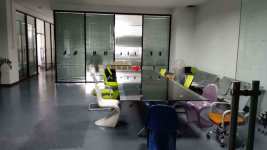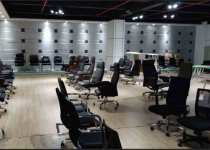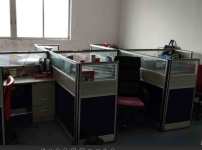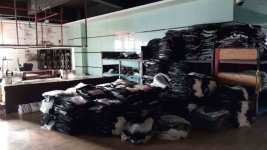 Exporting and Manufacturing office furniture for 20 years
YINGFUNG Office Furniture Co., Ltd. is an enterprise specializing in the production and export of modern office furniture. In the early days, YINGFUNG was a commercial furniture trader. Now it has established its own factory and focuses on the production of office furniture. From the original trader to the current manufacturer, the founder Sandy has been engaged in the export of furniture for 20 years, supplying office furniture to hundreds of office furniture buyers and traders, and has very rich experience.
80% of our customers had been cooperating with us for over 10 years
Our customers from around the world are happy to establish long-term business relations with us. There are 80% of the customers trading with us for over 10 years. Also, 50% of them cooperated with us for over 15 years. All the while, we adhere to the principle of developing mutually beneficial and win - win cooperation. A large amount of companies have cooperated with us from small order quantities gradually expand to massive order quantities. For instance, The customers from Canada and the Southeast Asia have been increasing their order quantities from 20 GP to 2-3x40HQ per order. We will develop with you in the long term.
Providing One-stop solution for office furniture
In addition to producing executive desks, workstations, conference tables, and office filing cabinets, Yingfeng can also provide you with a one-stop solution for office furniture, helping you purchase office chairs, office sofas, etc. from other factories at lower prices.
If necessary, we also provide mixed loading services (your other supplier's goods and ours). Our executive desks, workstations, conference tables, reception tables, etc., can be customized according to your size and color requirements. Or you provide product style and quantity, we will provide better solutions and suggestions.
Serving more countries involved in the Belt and Road
China has signed co-operational document on the Belt and Road Initiative (BRI) with 126 countries and 29 international organizations. So, we are looking forward to further cooperation with more companies, in order to achieve equal, mutually beneficial and win-win development.
About Founder, Ms. Sandy Qian

There is a place called foshan, which is an important node city in the greater bay area of Guangdong, Hong Kong and Macao.
There is a place called shunde which is the furniture capital of China.In shunde, there are two international furniture cities, lecong international furniture city and longjiang international furniture city.The furniture produced here is sold all over the world, and a large number of girls begin to export furniture after graduation from school.
20 years ago, a girl named Sandy graduated from college and began to work in the export business of furniture.
There are a lot of girls who export furniture, but Sandy, who has been exporting office furniture for 20 years, founded her own company and set up her own team.
Sandy is gentle and careful, work conscientiously, 20 years, for hundreds of foreign businessmen to provide office furniture solutions and services, won the majority of customers highly praised. Sandy has worked with 80 percent of its clients for more than 10 years.